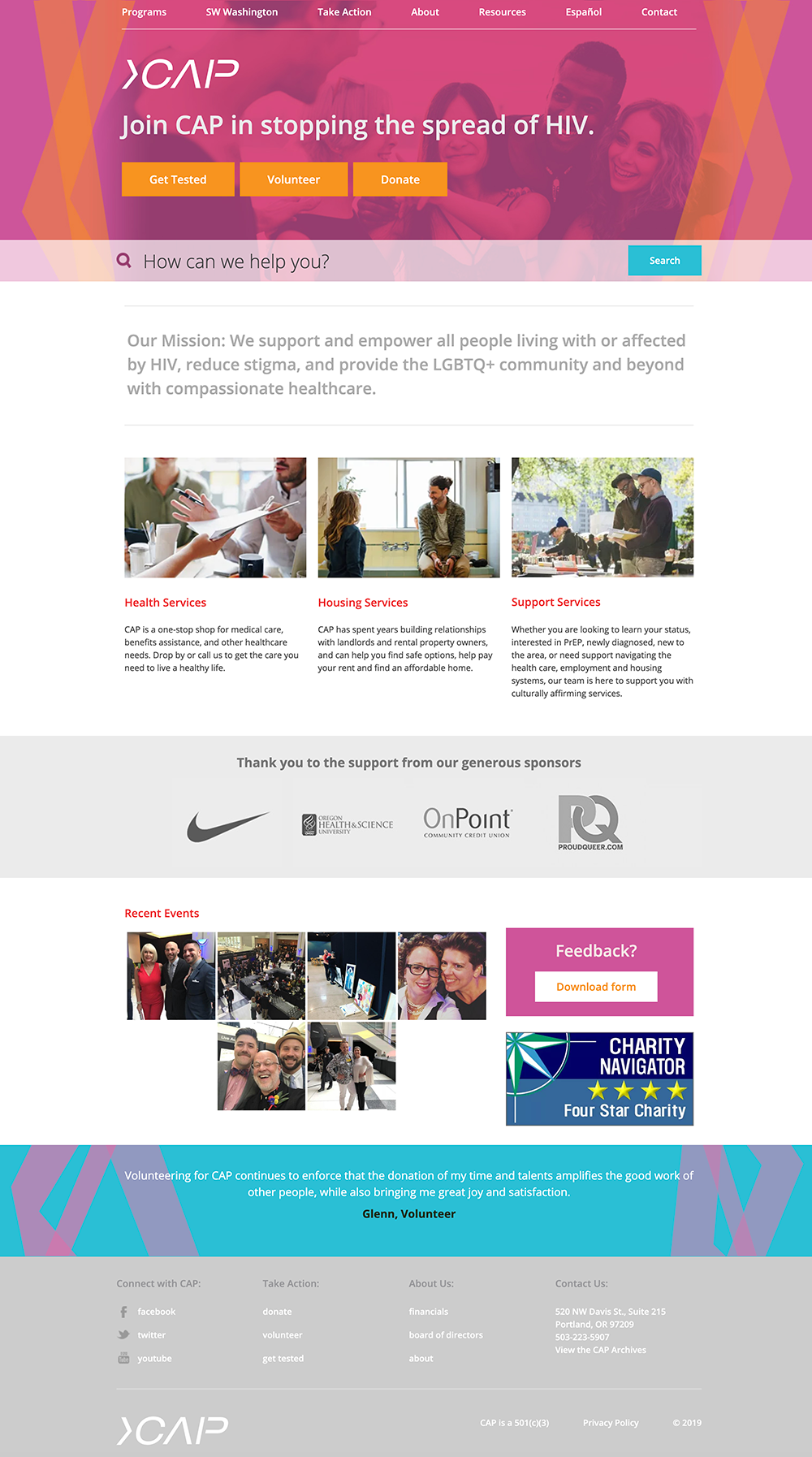 Cascade AIDS Project
Cascade AIDS Project (CAP) is a nonprofit based in Portland, Oregon with a mission to prevent HIV infections, to support and empower people affected by HIV/AIDS, and to eliminate stigma associated with the disease. Founded in 1983 and incorporated two years later, CAP is the oldest and largest community-based provider of HIV services, housing, education and advocacy in Oregon and Southwest Washington.
This project was a collaboration with Roger That Agency here in Portland. We did the development, and they did the design.